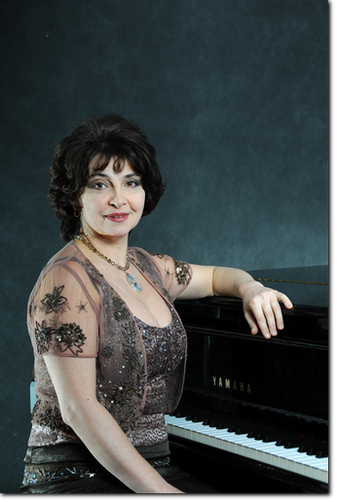 "Irina Chukovskaya's playing overwhelms me." Boris Tischenko

"Irina's performance is marked by the perfect tonality of the instrument, unbelievable richness of color, refined phraseology, brilliant technique and clear temperament." Maxim Shostakovich (1996)
"Irina Chukovskaya's playing is remarkable for its virtuosity, sound musicianship, and true artistry." Mstislav Rostropovich (1990)
"Ms Chukovskaya combines a seamless technique with a passionate and poetic musicality. At home in a large repertoire, her performances are often revelatory." - David Gilbert. Faculty, Manhattan School of Music. Music Director, Greenwich Symphony Orchestra.
"She played with wild abandon, without abandoning the music. I sense that one of the secret is a rich personality imbued with fidelity and integrity." Greenwich News, CT Music Review.

"Her phrasing and nuance control were expressive and extraordinary, even in passages whose technical difficulty might have overwhelmed the attention of lesser artists." Ridgefield News, CT Music Review.
"She played with all exuberance and vitality of youth, and yet with all the seasoned maturity of the years! Her extremely demanding classical program was inspiring and exhilarating from start to finish". Lead, South Dakota MHCC Concert review.